INSERT: Sam, are you able to create a graphic like the one below please? We don't have permission to use this. No reference to the Buddha please.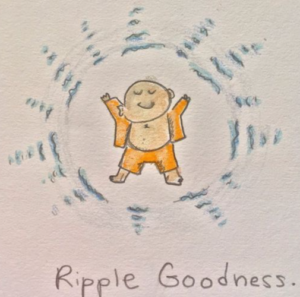 DO NOT USE GRAPHIC ABOVE!
What will your first 5 Ripples of Resilience be?
Make each Ripple SMART (Specific, Measurable, Achievable, Realistic and Timely)
INSERT TABLE AS NEW GRAHIC – TO BE DEVELOPED.